Each week, John Dominguez, PhD, will post a video here from his series of videos. He will cover topics such as preventative mental health, social problem solving, interpersonal conflict resolution and more. 
These videos are provided absolutely free, and more are coming soon. So be sure to check back for the latest episodes. 
If you or anyone you know would like to talk with Dr. Dominguez—or any of the experts at Meridian—please call our intake line at 312-640-7743 or get in touch now by clicking here. 
Enjoy!
Episode 1: Preventative mental health (31 minutes)
Episode 2: The change pyramid, a personal growth model (29 minutes)
Episode 3: Social problem solving (30 minutes)
Episode 4: Interpersonal conflict resolution made easy (33 minutes)
Episode 5: Establishing a healthy relationship (31 minutes)
Episode 6: Model for emotional regulation (33 minutes)
About the host, John Dominguez, PhD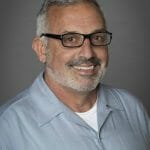 John Dominguez, PhD, a licensed clinical psychologist who is certified in school psychology and educational administration, earned his bachelor's degree in psychology from Stanford University and his doctorate in clinical psychology from the University of Houston. Dr. Dominguez has a wealth of experience working with children, adolescents, young adults and families in the therapeutic day school setting to treat conditions including depression, anxiety, post-traumatic stress disorder, conduct and oppositional defiant disorder and high-functioning autism. In this capacity, he has worked extensively on therapeutic program development and administration and gained considerable experience supporting LGBTQI+ students.